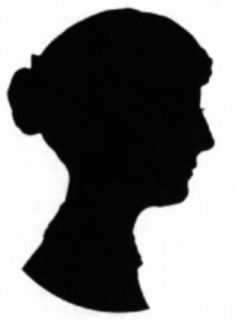 Jane Austen Society Nederland
Mansfield Park Musings
Celebrating 200 years Mansfield Park
1814 - 2014



Mansfield Park – an outsider's view

by Louise West

I had the great good fortune to work for several years at the house where Jane Austen wrote Mansfield Park. Indeed, I remember sitting in the garden there one day reading the novel in my lunch hour, when I happened to glance up at the house and was suddenly hit by the realisation, once again, that this work of genius was written just yards from where I was sitting. I would like to be able to say that my close connection with this house afforded me unique insights into Jane Austen's character. For the most part, sadly, the woman remained as much of an enigma to me on the day I left as the day I read the first page of Pride and Prejudice when I was 15. In one small respect, though, I think I did begin to understand the source of one, at least, of her themes

One thing we can confidently assert about Jane Austen is that she wrote about a world that she knew. Those young women of the gentry, courted by suitable, and unsuitable, young men of the same class, were examples of people, or at least situations with which she was comfortably familiar. Large families with attendant cousins and aunts, weak and vain clergymen, impoverished spinsters and high handed lords of the manor were all known to her.

One particular circumstance which features more largely perhaps in Mansfield Park than in her other novels, is that of the poor relation. Fanny is, by birth at least, the poorest of Austen's heroines, and not until the end of the novel is she permitted to forget it, or to rise above her humble origins. Austen is very clear in all her novels that poverty itself is not a vice, nor riches a virtue, but it must also be said that those characters who are genuinely virtuous, most often, as in all good fairy tales, are rewarded not just with emotional happiness but financial security too. Fanny is no exception.

How does this relate to Jane Austen herself? One can say that she achieved financial security in the latter years of her life, but no grand Pemberley or dashing Mr Darcy was to be her lot. However, the early role of poor relation she most assuredly filled. Working at the cottage in Chawton (now known as Jane Austen's House Museum), with its close proximity to Chawton Manor, helped me to understand the reality of Jane Austen's personal experience.

A word here about Chawton Manor. Jane Austen came to be living in the cottage in Chawton with her mother and sister and their friend, Martha Lloyd, through the action of her brother, Edward (Austen) Knight. Edward had become the adopted heir of distant relations, Mr and Mrs Thomas Knight, while still in his teens. He left the modest vicarage, the family home in Steventon, where his father was the Rector, and instead lived with his adoptive parents in the lap of luxury. The course of Edward's life was then radically different from that of the rest of his family, but most of all from his sisters. His brothers had the opportunity, in the new meritocratic age, to forge successful careers for themselves, and in varying degrees they did just that. His sisters had no such choices, no ways to earn their bread in a way that was socially acceptable at the time. [As we know Jane Austen bucked the trend but even by her death had not made her fortune].

Edward was rich, and not only that, he married money. He owned estates in Chawton, Steventon, and a very large one in Godmersham in Kent, which he made his home. Following the death of Rev. George Austen, Mrs Austen and her daughters had left their lodgings in Bath and moved to Southampton. They were in somewhat straitened circumstances when Edward offered them a home on his Chawton estate, and it was there that they moved in July 1809.

Chawton Manor is now home to the Library of Early Women's Writing, a thriving research centre.

In Mansfield Park Fanny makes journeys: from Portsmouth to Mansfield to Portsmouth to Mansfield, which are major life changing events. Jane Austen too made similar life changing journeys: from Steventon to Bath, then Southampton and finally to Chawton. There were trips too of course to the seaside, to family, to London, and of course to Godmersham. But we often hear of Fanny making smaller journeys, running errands between the great house and that of Mrs Norris or the Grants. Jane Austen, we know, was, unlike Fanny, a great walker, and she and Cassandra walked every afternoon in the lanes and fields around Chawton. Her journeys would inevitably have taken her, almost daily, past the manor house at Chawton. Edward was only living there for a few months between 1809 and 1817, the years of Jane's residence at Chawton Cottage. For most of the period of her time in Chawton the "big house" was tenanted, and therefore out of bounds.

We hear little from Jane's letters about her personal feelings of exclusion from her brother's house at Chawton, or even of feeling uncomfortable as a dependant relative when staying at Godmersham. In the letters that survive we are mostly presented with a picture of gratitude to Edward, and of harmony within the extended family. After all, Edward's eldest daughter, Fanny, was regarded as "almost another sister" by her loving aunt Jane. But then, we do hear years later of this same niece's distaste for her aunts' country manners. Surely the condescension of her richer in-laws, and even the good luck of her brother Edward in being singled out to become so rich, must have jarred with Jane. She would hardly have been human had it not.

It is in this respect that I would say that I did acquire some insight into Jane Austen's literary preoccupations during my time at Chawton. Chawton Cottage, now called Jane Austen's House Museum, is situated right in the heart of the village. As you come down the main road it is the house, surrounded by a beautiful garden at the left of the junction. One might say, you can't miss it, and yet time and again visitors would follow the signs to Chawton House and find themselves at the splendid great house imagining that they have arrived at the writer's home. Jane's house is large, by modern standards, but nevertheless, seems modest and humble in comparison with a manor house. The rooms are well proportioned but quite small, the fireplaces little, there are no floor coverings over the original floorboards and the wind whistles through the gaps in the windows. There is a simple entrance through the garden door. And yet, this is the place where all this great writing happened and still to this day people want and expect to believe that she lived in luxury. By contrast the entrance to Chawton House is via an impressive drive and then up wide stone steps to a massive front door. Once inside there is a feeling of opulence, with carpeted floors and large polished staircases, handsome rooms and enormous fireplaces. The only exception is the more modest servants corridor, with high windows (to avoid distracting views) plain floors, leading to the work hub of the kitchen.

It was this startling contrast that encouraged me and other colleagues to develop our programme for young people studying Jane Austen's novels. After a talk about Austen's life and work the young people would visit the cottage and consider what they could learn of daily life, of issues of status and of the roles of men and women from what they saw there. Imagine their feelings as they walked the walk that Austen would have made nearly every day from the small home up to the grand lifestyle lived just a few hundred yards away. As they walked around those lofty rooms at Chawton House they would be invited to consider the difference in the life lived there from what they had just witnessed. As we approached the house at the top of the drive we would tell them: "This is your Pemberly/Mansfield/Northanger moment". In that moment they could feel what it was to be in awe of superior wealth, just as those heroines did, and just as their creator must have done.

Fanny felt her inferiority because she was reminded of it constantly, not just by the jeers and inattentions of her wealthy cousins, but by her own meekness, her early ignorance and her own awareness of the difference in her financial situation. Austen rewards her with love, wealth and true happiness. The poor relation gets her just deserts. At least in fiction.

Louise West in Chawton cottage

Louise West

Former Curator, Jane Austen's House Museum, Chawton

March 2014

All rights reserved by Louise West




© Jane Austen Society NL. De teksten op deze website mogen niet doorgeplaatst worden zonder toestemming. Citeren mag alleen met bronvermelding. Neem contact op voor meer informatie via info@janeaustensociety.nl© Jane Austen Society NL. It's prohibited to use the content of this website without permission. Quoting only with acknowledgement of source. Please contact info@janeaustensociety.nl for more information.
JASNL © 2010 • Privacy Policy • Terms of Use