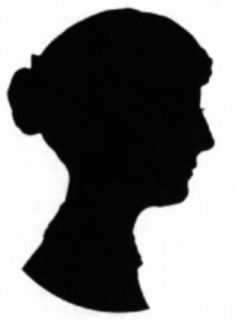 Jane Austen Society Nederland
Mansfield Park Musings
Celebrating 200 years Mansfield Park
1814 - 2014



A Creepmouse With a Nasty Bite

by Hazel Jones

Billy Piper als Fanny Price 2007

Every year I re-read Mansfield Park and appreciate the sheer brilliance of its interior design, the complexity and narrative skill that make it one of the most satisfying novels to study with adult groups. Every year I try my best to summon up some affection for Fanny Price, but the process invariably follows the same pattern. I begin by feeling sorry for her and understanding why she is as she is, quickly become impatient with her inability to act in any sense of the word and end with the certainty that I would not choose to spend much time in her uncomfortable company. To counterbalance every objection, there is always a 'yes, but ... ': Fanny is victimized, neglected, bewildered, powerless, overawed, inexperienced ... Alternative representations of character feature throughout the novel; mitigating circumstances that determine behaviour and influence choices.

Miss Price is a severe judge of character, a friend to no one beyond the worthiest members of her own family. Her closest allies are her cousin Edmund, her younger sister Susan and older brother William. Edmund befriends her at first because he is sympathetic to her isolation within his father's house. He recognises her friendless state and advises her how best to deal with Julia and Maria. His role as adviser extends into directing her choice of reading matter and influencing her attitudes. He recognizes in her a desire to do right and strong principles of goodness and duty, but these qualities are not enough to prevent him falling in love with Fanny's opposite, lively, confident, teasing Miss Crawford. Shaken by Mary's response to Maria and Henry's adultery, Edmund gives up all thoughts of making her his wife and opts instead for the safe alternative: 'his feelings exactly in that favourable state which a recent disappointment gives', he learns 'to prefer soft light eyes to sparkling dark ones.' (MP III, Ch. 17)

Yet Fanny is not the type of faultless heroine found in sentimental literature of the period and she is not intended to be. 'Pictures of perfection make me sick and wicked' wrote Jane Austen on the subject of morally irreproachable protagonists. She dealt in 'mixed' characters — no paragons, no villains and Fanny is no exception. It is not after all high moral principle that safeguards her from Henry Crawford's attentions, but love for her cousin Edmund:

... although there doubtless are such unconquerable young ladies of eighteen (or one should not read about them) as are never to be persuaded into love against their judgement by all that talent, manner, attention, and flattery can do, I have no inclination to believe Fanny one of them, or to think that with so much tenderness of disposition, and so much taste as belonged to her, she could have escaped heart-whole from the courtship ... had not her affection been engaged elsewhere. (MP II, Ch. 6)

Fanny struggles against jealousy with little success, indulges in self-pity, is sometimes mean-spirited and quick to condemn the faults of others. Mary Crawford naturally comes in for Fanny's most unforgiving criticism. She takes advantage of any opportunity, especially in Edmund's company, to rip her rival's character to shreds —Mary is ungrateful to her uncle the admiral, has learned mercenary ways in London, is tainted by early association with immorality. Even when Mary is vanquished, she is not safe from Fanny's venom:

... they continued to talk of Miss Crawford alone, and how she had attached him, and how delightful nature had made her, and how excellent she would have been, had she fallen into good hands earlier. Fanny, now at liberty to speak openly, felt more than justified in adding to his knowledge of her real character, by some hint of what share his brother's state of health might be supposed to have in her wish for a complete reconciliation. (MP III, Ch. 16)

Tom Bertram identifies Fanny as a 'creepmouse', but she is a creepmouse with a nasty bite. As the other disturbers of her peace are either reformed or driven out of Mansfield Park and its environs, we read that Fanny 'must have been a happy creature in spite of all that she felt or thought she felt, for the distress of those around her.' (MP III, Ch. 17) Understandable, yes; pleasant, no.

And what are we to make of Fanny's interest in the rehearsals for Lovers' Vows? For all her vaunted moral objections to the play, not one of the actors knows the lines better than she does. She becomes an invaluable prompter for the entire cast and a 'useful' spectator of Henry Crawford and Maria Bertram's performance in the first act. These are the scenes where 'Frederick' and 'Agatha' can barely keep their hands off each other and here is Fanny deriving, we are told, 'much innocent enjoyment' from being 'their only audience'. (MP I, Ch. 18) What eventually drives her away is the fear of witnessing Mr Rushworth's black looks. Even the scene between Edmund and Mary as 'Anhalt' and 'Amelia' promises some frisson: 'she was longing and dreading to see how they would perform ... and looked forward to their representation of it as a circumstance almost too interesting.' (MP I, Ch. 18)

Austen family tradition records that Jane resisted Cassandra's urgings that Fanny should marry Henry and Mary gain Edmund. In my opinion, the Crawford siblings had a narrow escape. Henry might suffer from his loss for a while, but Jane Austen knew that disappointment in love never killed anybody. (Letters 89) If she considered the fate of her characters beyond the confines of the novel, she would surely imagine Henry recovering well enough to break a few more female hearts before finding a woman who would appreciate his liveliness and wit, one who would keep him in line through playing him at his own game. Someone very like his sister Mary. Fanny's headaches and rhapsodies on evergreens would never have done the trick. Imagine the marital bed at Everingham, Fanny fixing her thoughts firmly on Lord Macartney's China, Henry resigning himself to adopting the missionary position yet again. Within a month of marrying her, Fanny's bored spouse would be itching to jump in his barouche and head for Bath or London, anywhere away from his predictable, humourless wife.

Jane Austen herself voiced anxieties regarding the critical reception of her third novel. She realized that Mansfield Park was 'not half so entertaining' as Pride and Prejudice and many readers agreed with this assessment. (Letters 86) Those who expected a lively, personable heroine were disappointed. Pious Frank Austen and Fanny Knight thought Fanny 'a delightful Character', but Jane's nephew George Knight 'disliked her', her niece Anna Lefroy 'could not bear' her and Mrs Austen thought her 'insipid'. A number of the critical responses made by family, friends and acquaintances comment on Fanny's 'natural' qualities and her behaviour is without doubt entirely believable, but John Plumptre's objection rings true. He complained of 'the want of some character more striking & interesting to the generality of Readers, than Fanny was likely to be.' (Plan of a Novel)

Am I criticising Jane Austen's creation - 'My Fanny' - as she is identified in the final chapter? Most emphatically not. Fanny Price is a powerfully realized character to rival any Austen protagonist and the perfect heroine for this novel. The fact that Fanny is not the single focus within the narrative allows us to develop a diversity of response to and judgement of other characters. Jane Austen presents the reader with multiple centres of sympathy — Sir Thomas, Maria, Julia, Mary and Henry Crawford. We gain access to their thoughts in scenes where Fanny is silent, or absent. In no other novel does Austen so resolutely step away from her heroine. Fanny is held up for judgement too, the narrator frequently highlighting her prejudiced view of the Crawfords. It suits Fanny's purpose to see Henry and Mary as irredeemably corrupt, but the narratorial voice begs to differ. Despite 'much personal kindness' shown to her by Mary, Fanny's dislike is implacable: Mary 'might love, but she did not deserve Edmund'. Even worse, Mary's chance of 'future improvement' as Edmund's wife is so 'desperate' that 'his worth would be finally wasted on her'. The succeeding paragraph makes clear that Fanny's accusations are prejudiced:

Experience might have hoped more for any young people, so circumstanced, and impartiality would not have denied to Miss Crawford's nature, that participation of the general nature of women, which would lead her to adopt the opinions of the man she loved and respected, as her own. (MP III Ch. 6)

The closing pages of Mansfield Park pronounce sentence on every character, the author 'impatient to restore every body, not greatly in fault themselves, to tolerable comfort, and to have done with all the rest.' (MP III, Ch. 17) Satisfyingly, Fanny Price gets just what she deserves, an unruffled life of little event shared with a husband of little wit. 'I am going to take a heroine whom nobody but myself will much like' wrote Jane Austen of Emma Woodhouse. For me, these words can be applied with greater justice to Fanny Price, but in this bicentenary year of 2014, I will read Mansfield Park yet again and grudgingly allow Miss Creepmouse one more chance.

All rights reserved by Hazel Jones

Hazel Jones

Hazel Jones doceerde Engels aan de Universiteit van Exeter met als specialisatie Jane Austen en is de auteur van het in 2009 verschenen boek Jane Austen and Marriage. Samen met Maggie Lane schreef ze het populaire boekje Celebrating Pride and Prejudice, ter ere van het 200-jarig jubileum. Zij is nu hard bezig met het schrijven van haar volgende boek Jane Austen's Journeys, dat uitgebracht zal worden in november van dit jaar.

Sinds 1996 geeft Hazel Jones zeer gewilde cursussen en rondleidingen omtrent Jane Austen op diverse locaties in Engeland, meer hierover vind je op haar website

(Hazel's 2014 residential course on Mansfield Park at the Ammerdown Centre, near Bath, runs from September 1 - 5. See http://www.ammerdown.org/courses or write to The Director, Ammerdown Park, Radstock, Somerset, BA3 5SW, UK.)

© Jane Austen Society NL. De teksten op deze website mogen niet doorgeplaatst worden zonder toestemming. Citeren mag alleen met bronvermelding. Neem contact op voor meer informatie via info@janeaustensociety.nl© Jane Austen Society NL. It's prohibited to use the content of this website without permission. Quoting only with acknowledgement of source. Please contact info@janeaustensociety.nl for more information.
JASNL © 2010 • Privacy Policy • Terms of Use