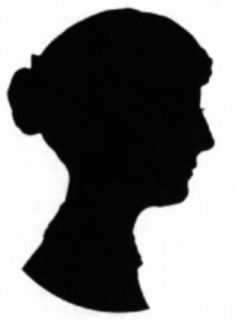 Jane Austen Society Nederland
Mansfield Park Musings
Celebrating 200 years Mansfield Park
1814 - 2014






Insipid and unlikeable: Fanny and Emma as Austen's Moral Mirrors

by Amy Patterson




I grew up in a house in which Jane Austen was more than an author. She was a culture, a dialect, a philosophy of life. Her way of looking at the world was familiar to me even before I learned about long division or the difference between a gerund and a participle. I was a "Marianne," my sister was an "Elinor," and we shared a language of Austenian references and trivia with our mother.

But even in our house, Mansfield Park felt like a bit of a red-headed step child. It didn't have the sparkle of Pride & Prejudice, the romance of Persuasion, or the humor of Northanger Abbey. I was familiar with the story in my youth, probably from the 1983 BBC production, but I didn't actually read it all the way through until I was 19 years old.

You see, Mansfield Park has a bit of a reputation. This reputation is so prevalent that it's almost grown into a subtitle: Mansfield Park: Austen's Darkest, Most Controversial Novel. Its fame in literary circles comes largely from the depth of its subplots, in which readers find Austen's commentary on everything from abolition to the Napoleonic wars. Some perhaps come to the book expecting the light banter of Elizabeth Bennet, or even the poetic melancholy of Anne Elliot, but Mansfield Park's imposing structure and inscrutable characters are a barrier to those seeking a simple and pleasant romance.

Opinions of the main character herself, Fanny Price, range from the tender respect and reverence of fans who pity her displacement and her depression, to the cynical skepticism of readers who see her as pathetic and helpless, yet manipulative. Fanny's character may not seem like the most relevant aspect of the book, but in exploring her personality many of us hope to find traces of the author we revere. We want to find a closer connection to Jane Austen, and we want her to resemble our favorite characters. To some of us, she is the catty and clever Elizabeth Bennet. To others she's the aging, lonely, yet bittersweetly happy Anne Elliot. And those who love Fanny Price see much of her in their Jane Austen - like director Patricia Rozema, who turned her 1997 version of Fanny Price into a juvenile Jane Austen, writing satiric fiction and snapping off cute comebacks. Of course, each of these women is a creation of Austen's mind, so she "is" each of them.

When I finally became comfortable with Mansfield Park's different tone and mood, I found a novel so beautifully complex and engaging that I wanted to read it again - and I did. Such a complex book begs for context to be appreciated properly, and much like Henry Crawford's evaluation of Sotherton, appreciation of Mansfield Park is easier when it can be compared to other great works in the same style. In this case, the most comparable work is the one Austen completed immediately after Mansfield Park. When writing Emma, Austen warned her niece Fanny "I am going to take a heroine whom no one but myself will much like." Perhaps there was a bit of humor in this comment to her niece, considering that even Jane's own mother found Fanny Price "insipid," but is an invitation that is impossible not to accept. Austen is almost asking us to compare the two young women in these novels, and in doing so we discover what makes Fanny such a compelling heroine.

Some readers have taken Austen's compassionate portrayal of Fanny as an indication that she herself resembled Fanny, or that she preferred a morality and delicacy modelled upon Fanny's. But what Austen demonstrates in her novels is that there is no specific set of behaviors or characteristics that make a woman moral and deserving – rather, it is her reaction to life's trials that determine the strength and purity of a young lady's soul. Austenian morality is not based on a heroine making the perfect decision at every turn. Instead, her characters earn her moral approval when they demonstrate that they have come to understand their own minds and their own hearts. It is not through a set standard of behavior, but through knowledge of the self that her heroines become worthy of a hero.

Fanny Price then is not the "prototypical Austen heroine," because the prototypical Austen heroine does not exist. If there was one specific moral or behavioral code Austen wished to promote, each of her heroines would have demonstrated it. Yet her very next novel reveals a woman who is so opposite of Fanny that she is almost a mirror image.

When comparing Mansfield Park to Emma it is useful to know that many scholars consider the former to be a response to Regency-era conduct books, such as Mary Bennet's ever present Sermons to Young Women by James Fordyce. His perfect young woman is submissive, quiet, modest, and private: "One of the chief beauties in a female character is that modest reserve, that retiring delicacy, which avoids the public eye." The words of advice which seem so repugnant to modern readers describe Fanny's delicate nature, even though her modesty is innate and not part of an act meant to attract men. She is a perfect example of feminine modesty and delicacy. When she is in doubt of the correct action, she takes none. She is Austen's realized example of Fordyce's fantasy woman. She is the feminine ideal come to life in Jane Austen's all-too-realistic style of capturing human triumphs and human faults. Yet in our era she is almost less popular than the novel's villain, Aunt Norris.

Perhaps, then, Emma's character shouldn't be quite a surprise. Austen warns us, after all, that no one will like her. If Austen's own mother thought Fanny insipid, perhaps Emma's brash feminism was Austen's attempt at responding to such criticism. Even without knowing that Austen felt Emma might be disliked, our first hint of her stance in direct opposition to Fanny Price is given away by the title of the book. Emma acts on everyone and everything around her, yet Fanny is acted upon by Mansfield Park and those in residence.

These two young women who seem so drastically different share some startling traits, although almost always in reverse of each other.

Fanny is taken from her mother at a young age.

Emma's mother is taken from her at a young age.




Fanny is taken from her home.

Emma has never been allowed to leave her home.




Fanny cares for her aunt, whose valetudinarianism is self-inflicted.

Emma cares for her father, whose valetudinarianism is self-inflicted.




Fanny is in turn cared for and educated by Edmund, an older brother figure.

Emma is in turn cared for and educated by Mr. Knightley, an older brother figure.

Even at their own darkest points – when Fanny is in Portsmouth dreading Edmund's engagement to Mary Crawford, and when Emma is alone in Hartfield dreading Mr. Knightley's engagement to Harriet Smith – these two young women from opposite ends of the power spectrum both suffer in the extreme. Emma's suffering is not lessened by her strength of will, and Fanny's is not soothed by her pious submission. Both suffer, both learn the content of their own hearts, and both resign themselves to future suffering before it is finally relieved by a return to their comfortable family scene.

This submission to the pain of self-inflicted evil at the very climax of the novel is such a strong theme in Austen's adult works that it cannot be ignored. And the two novels published in 1814 and 1816, back-to-back, highlight this theme in such intensely similar ways that their similarities, too, should not be ignored. Austen may not have consciously engineered the books to speak to each other across the wide spectrum of the Feminine Ideal, but the conversation is nonetheless audible. Fanny, the demure, polite model of Regency feminine perfection, is no more capable of navigating her romantic life than Emma, her brazen, masculine, "unlikable" successor.

But Emma may not have been a response to Mansfield Park at all; perhaps Austen wanted to explore the same themes of disordered families, orphaned daughters, and the triumph of brotherly affection, and decided to try again after inputting different variables. In Jane Austen's Erotic Advice, a new book from Oxford University Press, scholar Sarah Raff suggests that Austen's Chawton-era novels are in fact addressed to her niece Fanny's romantic concerns, and that we as readers take on Fanny's role as seekers of this advice. This aligns with my view of these two books as experiments, as ways to reconsider whether Fanny's style of delicate feminine behavior is more likely to lead to happiness than Emma's careless nonchalance. In both cases, their degree of femininity is ultimately less important than their ability to accept adversity with resignation. Fanny resigns herself to the loss of Edmund, happy at least with the thought that he will be content even if she is not, and that she must be cast off from her Mansfield Park family for choosing not to marry Henry Crawford. And Emma finally realizes that if Mr. Knightley marries Harriet, she will have no choice but to submit to the pain of having been the cause of their affection.

There are so many fascinating aspects of Mansfield Park to explore, but Fanny's character is one of the most interesting. While it is enlightening to compare her to the other women in her own novel, whose choices are almost uniformly disastrous, I believe that the best image of Austen's overarching moral code can only be achieved by comparing her to her successive leading lady. Because while Mary Crawford and Maria Bertram offer excellent contrasts to Fanny's demure and upright nature, neither of them carry the weight of an Austen heroine. Fanny and Emma both stand in the position of Austen herself, showing her readers that femininity is irrelevant to morality.

All rights reserved by Amy Patterson

Amy Patterson lives in Ohio's Amish country with her husband and two boys. She and her mother and sister run Jane Austen Books (www.janeaustenbooks.net), the world's only bookstore dedicated entirely to books by and about Jane Austen. She is a frequent contributor to Jane Austen's Regency World Magazine, and has given several guest lectures to JASNA groups about Austen's life and works.




© Jane Austen Society NL. De teksten op deze website mogen niet doorgeplaatst worden zonder toestemming. Citeren mag alleen met bronvermelding. Neem contact op voor meer informatie via info@janeaustensociety.nl© Jane Austen Society NL. It's prohibited to use the content of this website without permission. Quoting only with acknowledgement of source. Please contact info@janeaustensociety.nl for more information.
JASNL © 2010 • Privacy Policy • Terms of Use Stichting Jane Austen Society Nederland KvK. 34390259